No.1 Aviation Academy In Gurugram & Delhi
Avis Aviation Academy is the No.1 Aviation Training Academy in Gurugram and Delhi, India. We are the only future-ready training academy (Education with Virtual Reality) with a maxim to become a center of excellence in the aviation and hospitality industry.
AAA aims at the comprehensive growth of the candidates on the basis of our 3 Core Values of Training that is, Communication, Personality & Confidence. We are dedicated to provide our students with the highest level of training, using state-of-the-art facilities and experienced instructors. We provide different courses targeting from Cabin Crew, Airport Ground Services, Hospitality Management, Customer Services, Personality Development & Interview Skills with the best training and development programs in the industry.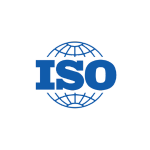 Life at Avis Aviation Academy
Benefits of Joining Avis Aviation Academy
Are You Ready To Build Your Career In Aviation & Hospitality Industry?
Get detailed information of this course