Air India, one of the most famous airlines in the world for more than 130 years, has recently introduced cabin crew jobs in 2023. Apart from domestic flights, it runs international operations and has a presence in more than 50 countries across 6 continents. Even though air travel is becoming faster and easier with each passing day, flying remains a laborious task for cabin crew members.
You'll be pleasantly delighted to learn that this company has openings advertised on their website if you're interested in working there. But before applying, we'll tell you what the Air India cabin crew career entails, eligibility criteria, selection criteria, etc., so that you are ready to apply for the job when opportunities arise.
Eligibility Criteria for Air India Cabin Crew Jobs 2023
The eligibility criteria for Air India Cabin Crew Jobs in 2023 are outlined in, which states that applicants must be between 18 and 40 years old, have a Graduate/Diploma in Hotel Management from a recognized/reputed University/Institution, have 5 years of post-qualification experience in Hospitality Services like Hotels or Airlines Business/Similar experiences, and be proficient in English and Hindi.
Candidates should have proficiency in English and Hindi to apply for the jobs. They should also have 5 years of post-qualification experience in the hospitality sector and be proficient in English and Hindi. Besides, they must be calm and enthusiastic individuals with good interpersonal skills.
Qualifications Needed to Apply for Air India Cabin Crew Jobs in 2023
The minimum age requirement for General/EWS, OBC, SC/ST, and Ex-SM applicants to apply for Air India Cabin Crew jobs in 2023 is 18 years. For Senior Level Positions, a Graduate/Diploma in Hotel Management from a recognized/reputed University/Institution is required. Candidates should also have a minimum of 5 years of post-qualification experience in Hotel Management/Hospitality Services/Airlines Business/Similar experiences.
For Junior Level Positions, applicants require a minimum of 2 years of relevant experience. Moreover, they should have passed the Secondary School Leaving Certificate or its equivalent and possess good communication and interpersonal skills. And if you want to receive full training to be prepared for this field, you may enroll in the Avis Aviation Academy, which will provide you with all the necessary instruction and prepare you for any additional placement needs.
Benefits of Working as a Cabin Crew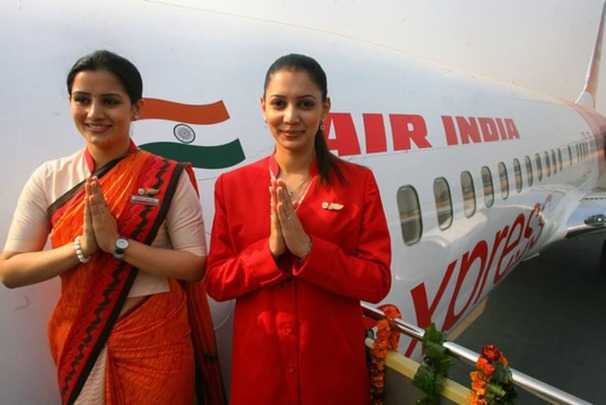 Air India's cabin crew recruitment for 2023 is now live. If you plan to apply, here are the benefits of working as a cabin crew member in 2023.
Salaries for cabin crew members are huge but depend on qualifications and experience.
Air India and many other airlines also offer a host of benefits such as medical insurance and other allowances.
Cabin crew members can earn up to 25 days of annual leave as per their tenure, plus 10 days of annual bonus which can be availed at their discretion.
Moreover, airlines have flexible working hours with a 24×7 duty cycle, and job satisfaction is assured by its high employee retention ratio of 98%.
Before applying, you must have at least a class 12 pass with 60% marks and must be proficient in English and Hindi. Also, candidates must have excellent interpersonal skills and the ability to work independently.
Read more: Benefits of becoming a Cabin Crew Member
Air India Cabin Crew Recruitment
Air India has released a recruitment notification for Cabin Crew in 2023. The vacancy released is for 4200 posts. The eligibility criteria for the job is a Class 12 pass with a minimum of 60% marks. Fluency in English and Hindi is required.
A candidate must be able to work as part of an aircrew on any airline aircraft. Training provided before the joining date will include flight safety training, aviation knowledge/operations training, and cabin crew training.
Air India places an order for 840 aircraft; including an option to buy 370 planes
Air India has placed a firm order for 470 aircraft from Airbus and Boeing. The order includes 34 A350-1000 aircraft and six smaller A350-900s. The order also includes 250 aircraft from Airbus and 220 aircraft from Boeing, worth $70 billion at list prices.
Air India will finance the purchase of aircraft through cash flow, Tata equity, sale, and leaseback options. Air India's order of 470 aircraft could end up being even bigger, as it has the option to buy another 370 planes over the next five years. This would bring its total order to 880 planes. This mega order shows Air India's commitment to modernizing its fleet and improving operations.
Cabin crew and Pilots positions are available at Air India.
Air India is currently hiring for the post of cabin crew and pilots. The airline has increased the salaries of pilots and cabin crew by 8%. Air India is expanding its fleet, as per a former chief. It recently snubbed in-flight meals after a controversy emerged involving Kathak dancers and the national carrier. Overall, Air India is steadily moving forward with its transformation efforts.
In 2023, Air India intends to add 900 pilots and more than 4,200 cabin crew. The airline recently signed deals to supply 470 aircraft with Airbus SE and Boeing. It also purchased 250 Airbus aircraft and ordered 220 Boeing planes in a $34-billion deal. This announcement is expected to add impetus to air travel in the country. Air India has also hiked the salaries of pilots and cabin crew by 8 percent. This will ensure increased remuneration for aircrew besides improving their working conditions.
With the slowing global economy and rising oil costs, the aviation industry is seeing a comeback after years of uncertainty. As airlines rake profits, they are planning to invest more in capacity expansion, fleet renewal, employee benefits, technology degradation, and airport modernization. The aviation industry will probably experience exponential growth as a result of this investment.
Conclusion
If you are looking to make an entry into the cabin crew sector, air india cabin crew jobs are a good option. The airline, which has more than 50 years of expertise in the field, is providing exciting job possibilities for people who wish to join its dynamic staff. It offers training programs for those who want to learn the basics of flying and is also looking for enthusiastic cabin crew members. If you want to work with a reputed airline, air india cabin crew jobs should be on your radar. Comment below and tell us whether or not this job has changed your perspective on working in air india cabin crew jobs!